Echelon
Business Exchange Seat
SHHH...we'll let you in on some secrets soon
SHHH...we'll let you in on some secrets soon
How to become a mini-bezos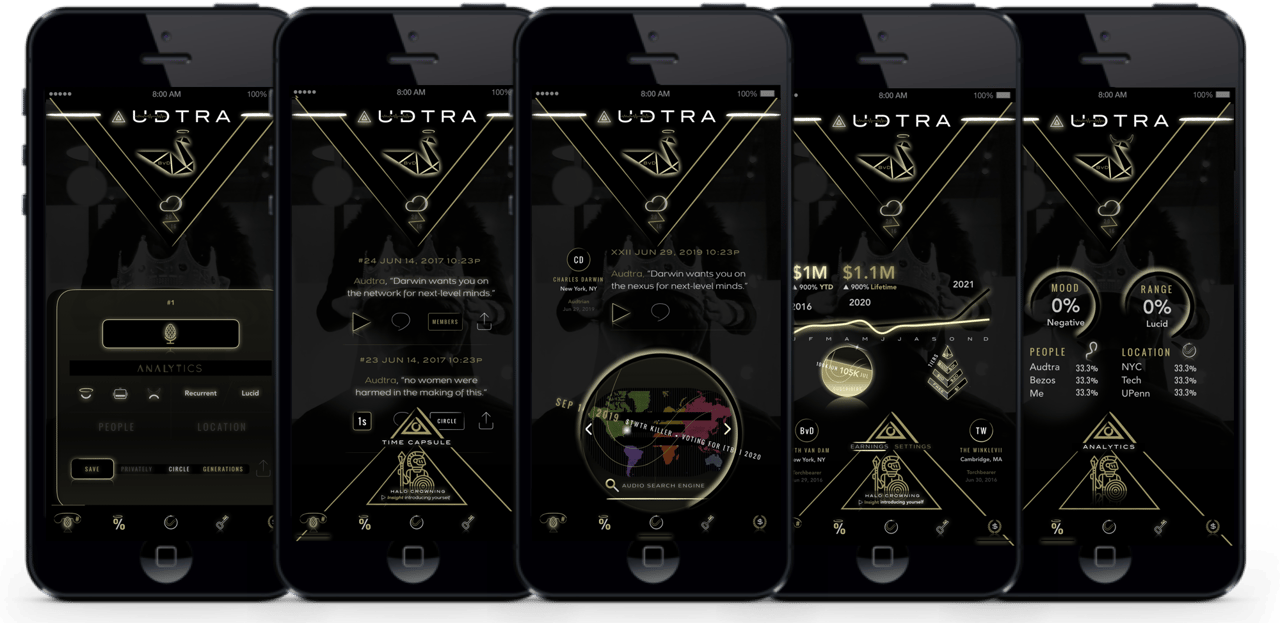 ⟁ Elevate your mind
Surround yourself w/ vetted, next-level minds on the same intellectual wavelength leveraging complimentary membership (since '16), rather than enriching social cigarettes for noise.
💰 MAKE YOUR WORTH
Gain 80% in crisis-proof, residual income from owning your mind value. Businesses benefit from annual exchange seats for zero taxes.
🎙️ MAKE A DENT
Carve 1s-3h professional/life insights w/ auto-transcripts for a time capsule, inner circle, or generations (paying $0-$2K/M ea.) to hear—leveraging borrowed time to pass on your Socrates vs. lost legacy in history.
TIME MAXIMIZATION
No time to call/text everyone to maintain connections? Dictate life insights w/ auto-transcript for your network + hear all of their voices in one feed whenever, wherever.




PoSitivity
Broadening positivity by showing thought analytics (mood, subject, location, dream lucidity, and pattern %) like a psychological-tax haven…
Economic Opportunity
Powering the economic opportunity for all to work for themselves, own your mind value for timeless generations (paying $0-2K/M ea.) to hear your 1s-3h professional/witty insights (amassing recession-proof residuals).

Privacy
With members kept a secret from Google (and no access to sell your data to the highest spammers), our favorites-only feed protects you from noise/unsolicited contact—so you can rise out of obscurity.

HISTORY PREDICTIONS
Immortalizing you in the history archives, Audtra's vocal trend map pinpoints what happened, when + where—showing election predictions based on who each location isn't negatively talking about most (as more join).

Direct NEWS
Tanked stocks making you research if public figures really said that? Multi-task to thoughts/unedited news directly from the source's mouth + our audio search engine.